03 Jul 2004
police ride harleys!
---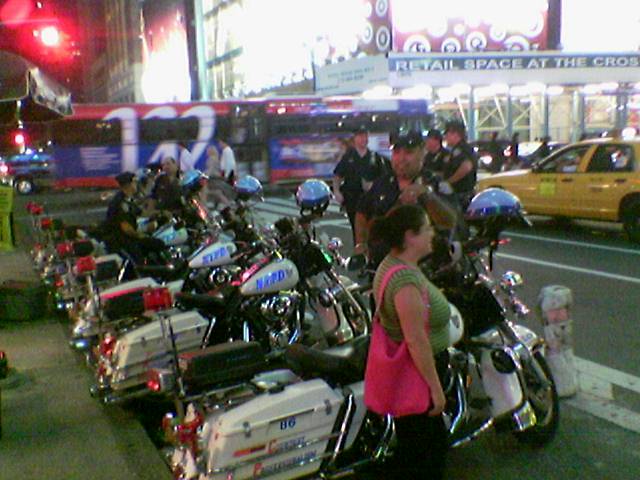 NY police @ times square ride harleys! or i think they are? anyway, this is taken on broadway outside ESPNzone near times square. look at the tourist lining up to take photos of them. funnily enough, just after this photo, some
low riders
roared passed these cops. they were busy with their hot dogs so they couldn't care less.
---
You can reply to me about this on Twitter: