29 Jul 2004
sony p150 - 7 megapixels!
---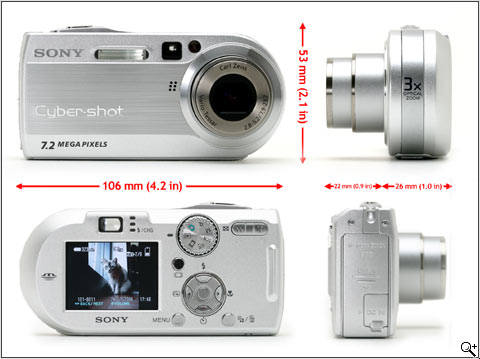 well,
this 7 megapixel camera looks really nice
. i've always wanted a sony camera, but never really thought about changing cameras. i'm doing fine with my fuji finepix 40i, even tho the quality isn't as good as teresa's canon IXUS. but if you've been reading my website and seeing the crappy photos i post with my nokia 6600, you'll know i don't care much bout picture quality!
but this is a very very nice camera, if i was in the market with heaps of money to spend, i'd get one!
---
You can reply to me about this on Twitter: