10 Aug 2005
daniel powter, podcasts and album art
---
current favourite song on my itunes and ipod is "Bad Day" by Daniel Powter (
itms
) (
amazon
). it represents alot of what i feel about things in general. it was the free itunes music download for last week. i only heard of this guy from a
podcast
from the most popular radio station in sydney, triple m. the show shebang had an interview. there was an interview and a fab live performance of the song. here's a
direct link to the podcast
.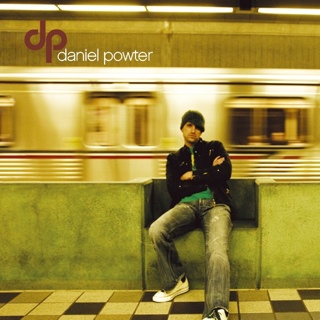 .
cool thing is that you can then get itunes to just play a portion of the podcast rather than the whole thing by setting the start and stop time -- like so: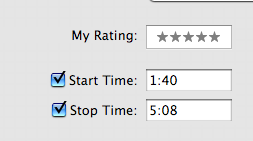 finally, i've committed some
sample code into EyeTunes.framework
that converts artwork in itunes to a jpeg file you can put on your blog.
of course, you could also do the same by opening up the info page for the track (cmd+i), selecting the "artwork" tab and then copy (cmd+c). then open preview and press (cmd+n) for new from clipboard and then (cmd+s) to save!
maybe i'll polish it up and make it so that you can make album art posters using artwork in your itunes.
---
You can reply to me about this on Twitter: