25 Nov 2005
ubisense deployed in the us army training grounds
---
here's an interesting article from
rfid journal
on the use of
ubisense location system
for US army training purposes.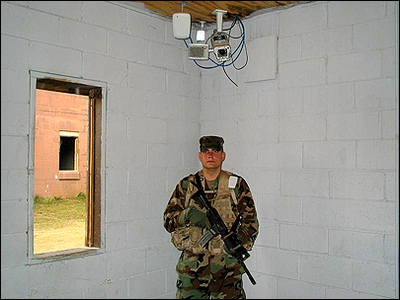 in case people don't know, these are the guys behind the
bat system
, an ultrasonic location system that was developed at
AT&T Cambridge
. these guys went on to create an ultra wideband location systems and actually made a
commercial product
out of it.
we're lucky enough here are the
digital technology group
in the computer lab of the university of cambridge to do research on both location systems.
---
You can reply to me about this on Twitter: