12 Jan 2006
all things mac (book pro or not)
---
the internet is alight with commentary from everyone about the new mac book pro. i think best critique comes from this
dude at unsanity who actually has played with the mac book pro
. i tend to believe someone who has actually put their mitts on the damn laptop than all these armchair pundits around the place.
before i read his article, i also noticed that the increased power supply wattage. also, this morning it has been noted that my powerbook for the last two years was called "mcbook". i guess thats why i don't have such a horrible reaction that everyone is having with mac book pro.
oh yeah, what is this
flip4mac thing to replace windows media player
? firstly, the quicktime component to play wmv's on quicktime is still buggy, it crashes quicktime on close. and secondly, wmp still is associated with wmv's on my mac. i guess their installer didn't do a good enough job, but luckily i do have
finderpop
for all my quick opening files needs: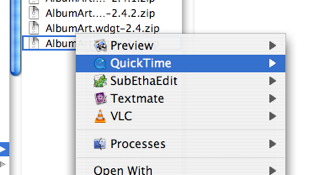 finally, i think penny-arcade has the best take on the internet about the whole mac moving to intel reaction should be: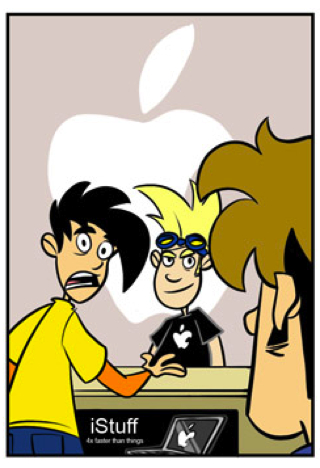 you must read their news bit as well just to see how jolted their world is now that
price is the only barrier to owning a mac
.
---
You can reply to me about this on Twitter: