24 Mar 2006
a scanner darkly
---
i just came across this movie called
a scanner darkly
through a vidcast from
coolhunting's interview
with the animators. it just blows my mind. they've managed to meld animation with real life actors like you've never seen before.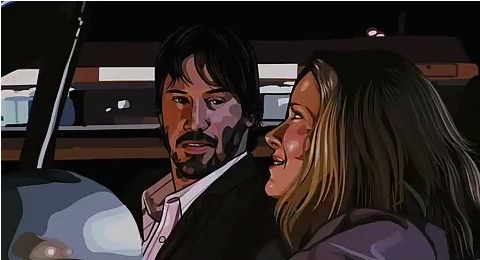 the screenshot doesn't do it justice, you have to check out the
trailer
and the
interview
to see how they've managed to meld the animation world with real life characters. and their cast includes woody harrelson keanu reeves, winona ryder and robert downey jr.
i'm definitely going to check this out when it comes out, in july.
---
You can reply to me about this on Twitter: