26 Apr 2006
videos videos!
---
when i'm not screwing around with non-linear regressions and simulations, i've spent my time wisely (ahem) watching videos such as:
the show with zefrank
- "(he) does the thinking so you don't have to." he summarises news in
zefrank's
own hilarious way, on video. a must watch for anyone who enjoys zefrank's awesomeness! "yes. no. i. this is." - gwb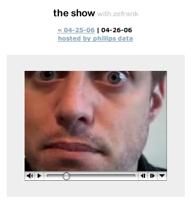 recently i discovered
aussietorrents.com
, my gateway to watching aussie tv (after getting enough aussie radio to last me a life time.) anyway, i'm totally hooked on
the chaser's war on everything
. this is the 6th season of the CNNN. the guys who bought you, "
where should we attack next?
" get'em at
mininova.org (war on everything)
. if you want it the legal way, you can get some of their
clips on their website
, but you need wmv or real.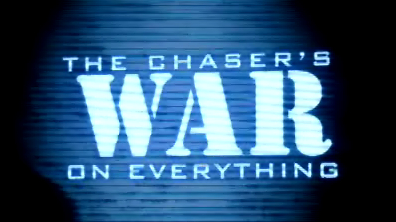 ---
You can reply to me about this on Twitter: