18 May 2006
new glass cube apple store
---
there's a preoccupation with glass amongst apple stores. at least the ones i've visited like new york and london, the glass staircase is the centerpiece. apple is about to open it's newest apple store on famous fifth avenue, new york.
it just looks amazing, so next time i'm in new york i'm definitely going to check this out. according to the
news
, it is going to be open twenty four hours, 365 days a year. which means you can get your ipod or macbook fix at 3am in the morning, and countdown to new year in the apple store if you really feel like it.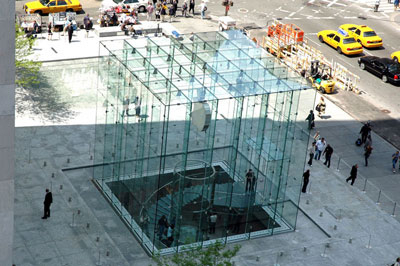 (btw, photo from
boingboing
.)
check out
more photos inside from macworld
who got a sneak peak before opening tomorrow.
---
You can reply to me about this on Twitter: