04 Jun 2006
hay fever and what i did to distract myself
---
just when i got really motivated to do work over the weekend, weather turns good in cambridge and puts hay fever season in full swing for me. i've been sneezing and sniffing non-stop today, killing any opportunity to concentrate and do any meaningful work.
so i just ended up watching
england thrash jamaica 6-0
in a pre-world cup friendly. its crazy but the world cup is going to start in 6 days time.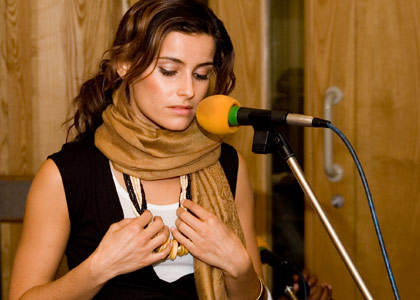 other thing that i'm hooked on today is the
nelly furtado cover
of the
gnarls barkley "crazy"
, featured on
bbc radio 1 live lounge
. it is a really different interpretation of the song, and i like both the original and the nelly furtado acoustic live version, but if i had to choose, i'd prefer the acoustic version.
and for aussie entertainment,
rove
from
rove live
will be filling in at
merrick and rosso
for next week according to what they said on their thursday podcast. can't wait to hear that. hamish from the
hamish and andy show
appeared on
thank god you're here
episode 9 which was hilarious!
---
You can reply to me about this on Twitter: