02 Sep 2006
ted talks on google video
---
i was mentioning the ted talks that you can get from the ted blog once a week. today google announced they are carrying them on their site too. cool!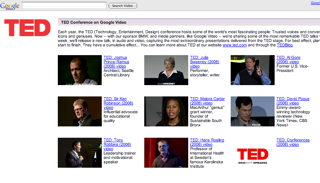 google video: ted videos
.
if you're only going to check out one video, you should check out
david pogue's
one.
---
You can reply to me about this on Twitter: