09 Mar 2008
amazing hong kong map
---
i've seen edushi (stands for e-city in chinese) before with their awesomely detailed 3d pixel art maps of shanghai. now they've done a little part of hong kong and it is truly amazing!
you can scroll around, zoom in and zoom out. mouse over a building and it'll tooltips will tell you what building it is. the most amazing thing is they've even painted in reflections to over buildings
: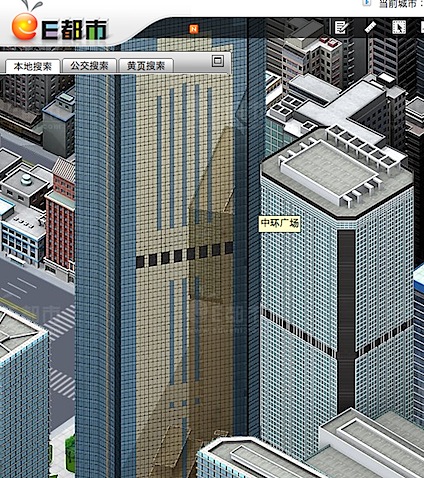 i don't know how they are doing it, but i suppose they have a bunch of aerial photography and getting some cheap labour in china to draw this out pixel by pixel. shows you what you can do when labour is cheap and skilled.

here is a shot where the camera angle is from the north looking at wanchai and the hong kong convention and exhibition centre: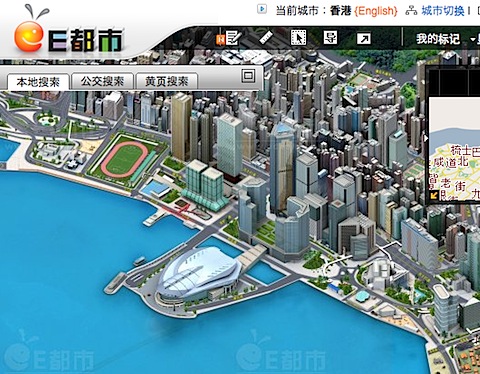 compare this to google maps satellite view from overhead:
---
You can reply to me about this on Twitter: